OUTDOOR KITCHEN
Modern stainless steel outdoor kitchens for your terrace
custom design
baking, roasting, grilling...
pizza oven
gas grill
stainless steel sink
refrigerator
weather-resistant
stainless steel
Stainless steel outdoor kitchens are a popular choice for designing outdoor spaces like patios, gardens, or pool areas. They provide a sturdy and durable solution for outdoor cooking and are perfect for barbecues, parties, or simply enjoying nature while cooking. Here is some information about stainless steel outdoor kitchens: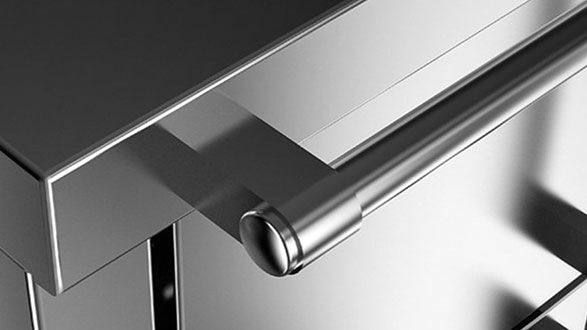 Stainless steel is the preferred material for outdoor kitchens due to its excellent properties. It's rust-resistant, weather-resistant, and easy to clean, making it ideal for outdoor use. Stainless steel is also durable and can withstand the elements, ensuring that your outdoor kitchen looks and functions well over many years. It's resistant to various weather conditions that an outdoor kitchen might face. It can endure heat, cold, moisture, and UV rays without corroding or compromising its structural integrity. This makes stainless steel a reliable choice for outdoor use, regardless of the climatic conditions in your region.
Stainless steel outdoor kitchens are often modular in design, meaning they consist of different components that can be arranged and combined according to your needs. This offers high flexibility in designing your outdoor kitchen and allows you to customize it to your specific space and requirements. Typical elements of a stainless steel outdoor kitchen include grill areas, countertops, sinks, cabinets, storage spaces, and pizza ovens. Stainless steel outdoor kitchens have a modern and appealing aesthetic that complements various styles. The shiny and clean appearance of stainless steel gives your outdoor kitchen a high-quality and professional look.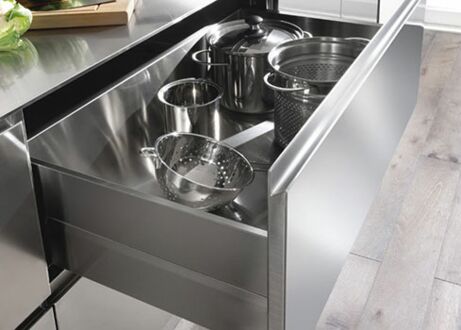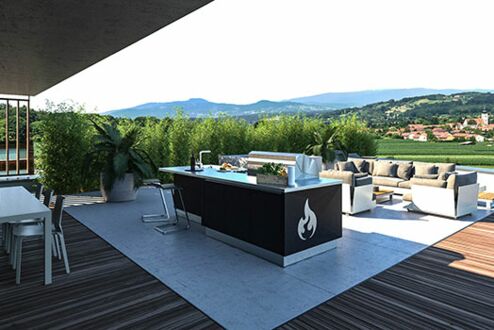 Stainless steel is a hygienic material that is easy to clean. It's resistant to stains, bacteria, and odors, which is particularly important when preparing food outdoors. Simple cleaning with water and mild detergent is usually sufficient to keep your stainless steel outdoor kitchen clean and well-maintained. They offer an elegant and practical way to enjoy outdoor cooking. They are durable, easy to clean, and versatile in design. When selecting a stainless steel outdoor kitchen, it's important to pay attention to the quality of the material, the manufacturer's warranty, and customer service to ensure that you receive a high-quality product that meets your needs.