WOOD-BURNING STOVE
Quick warmth and minimal space!
rapid heat emission
pane glazing in various formats
suitable for small living spaces
available with additional storage
Wood-burning stoves are typically ready-made, modular systems with various casings made from materials such as steel, cast iron, ceramic tiles, or natural stone. These casings serve not only the aesthetic design of the stove but also impact the heat emission and efficiency of the appliance.
We provide a range of wood-burning stoves with different casing materials to meet individual customer preferences and requirements. Each material has its own characteristics concerning heat retention, heat emission, and design. Customers can choose the casing material that best suits their interior style and heating needs.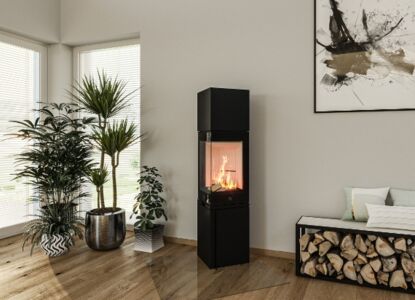 Steel wood-burning stoves are typically sturdy, durable, and provide rapid heat emission due to their significant convective heat component. They are often available in modern designs, capable of complementing the space with clean lines and sleek profiles.
Wood-burning stoves with a cast iron casing are renowned for their heat conductivity and long-lasting heat retention. They can feature a more traditional aesthetic and are often adorned with ornate details.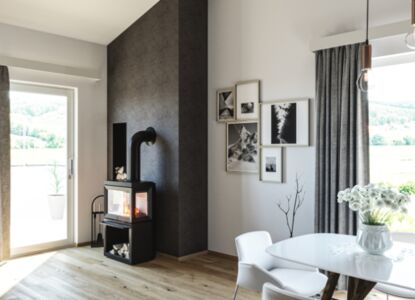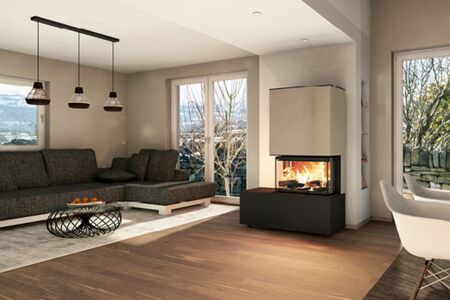 Wood-burning stoves with ceramic tile casings are extremely versatile and can be available in various colors, patterns, and designs. They provide not only efficient heat emission but also an appealing aesthetic that caters to the individual taste and style of the customer.
Wood-burning stoves with natural stone casings, such as marble or sandstone, imbue the room with a natural and elegant ambiance. They provide a unique appearance with natural variations and can be available in various colors and textures. Each natural stone wood-burning stove is a one-of-a-kind piece.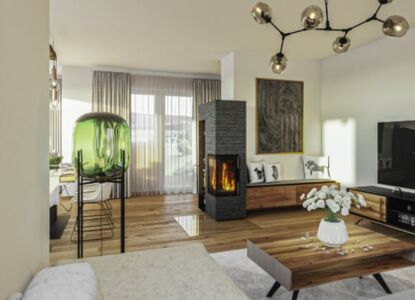 We place great emphasis on providing high-quality wood-burning stoves that are both functional and aesthetically pleasing. Customers have the opportunity to choose the stove model and casing material according to their individual preferences, ensuring they receive a wood-burning stove that meets both their heating needs and design preferences.